Sergey .NET
Continue to work with how to create as simple as possible scheduling and exception handling for .NET Core Worker Services. This is next blog post in the blog series about .NET Core Worker Service.
Blogs
Build your Azure skills with Microsoft Learn and Pluralsight
LinkedIn: Omar Khan
Code Anywhere With Codespaces
LinkedIn: Lucas Santos
Twitter: @StaticVoid
LinkedIn: Anthony Giretti
Twitter: @anthonygiretti
Integration Tests for gRPC Services in ASP.NET Core
LinkedIn: Rahul Rai
Twitter: @rahulrai_in
How to use autocomplete at the command line for dotnet, git, winget, and more!
LinkdedIn: Scott Hanselman
Twitter: @shanselman

LinkedIn: Derek Legenzoff
LinkedIn: Marinko Spasojevic
Twitter: @CodeMazeBlog
Driving Development of Microservices and REST APIs with Protobuf
LinkedIn: Ansel Castro
Twitter: @ansel86castro
Parameters in Farmer - IaC with Azure
LinkedIn: Sven Malvik
Twitter: @SvenMalvik
Blazor: Getting Started
LinkedIn: Gill Cleeren
Twitter: @gillcleeren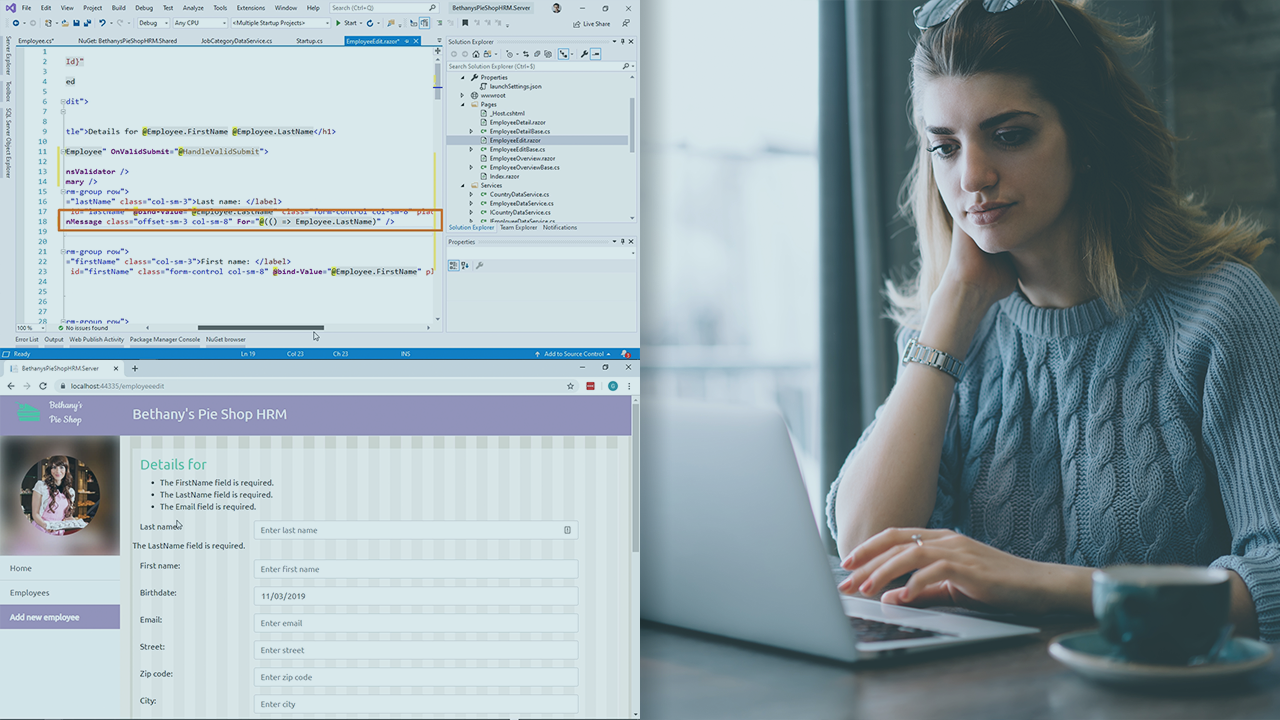 Event Sourcing with ASP.NET Core – 01 Store
LinkedIn: Ahmet Küçükoğlu
LinkedIn: Michael Shpilt
Twitter: @MichaelShpiltnote
If you like my post image, you can free download it from here.
Don't forget to subscribe to get latest news from Sergey .NET directly to your mail.